Snowbirds and winter visitors love the perfect Arizona weather with moderate temperatures. Travelers enjoy the vast variety of restaurants, motels, service stations, 3 truck stops, and just about any automotive or rv service you could ask for. Long known as a transportation crossroads since the days of the first railroads, Kingman has served millions of visitors over the years.
The nice thing is that more and more people who visit Kingman are becoming very happy residents. It's so easy to make friends and savor the relaxed lifestyle they have always dreamed of. You are also close to lots of recreation area, and Las Vegas is an easy day trip if your looking for a little excitement!
Kingman is the "Heart Of Historic Route 66." The Mother Road, US Highway 66 or Route 66 was and is the most famous road in the United States highway system, and quite possibly the most famous and storied highway in the world. Route 66 is hard to beat as a travel theme for your next vacation.
There are all types of restaurants, everything from the well known chains such as Cracker Barrel Old Country Store, IHOP, Denny's, Golden Corral, and Pizza Hut to special local places like ABC Buffet, Calico's, Dambar & Steak House, Hualapai Mountain Resort, and Kingman also has all the fast foods brands as well.
Hotels and motels have always been a major benefit to travelers, starting back in the days of the Harvey House to the latest hotel being built, the Marriott Springhill Suites. You can even step off the Amtrak train and walk to a historic hotel.
There are over 48 motels in Kingman, Arizona including Best Value Inn, Best Western A Wayfarer' Inn, Best Western Kings Inn & Suites, Budget Inn, Comfort Inn, Days Inn, First Value Inn, Hamton Inn & Suites, Holiday Inn Express Hotel & Suites, Roadway Inn, Super 8 Motel, Silver Queen Motel, Quality Inn, Motel 6, Travel Inn, and Travel Lodge.
There is a wide selection of RV parks in Kingman, and one just outside of town has horse facilities. RV service facilities are plentiful including transmission and engine work. You'll like the reasonable rates and friendly, helpful people.
When your looking for recreation, whether you prefer hiking in the foothills, splashing in the water, or viewing desert flowers, Kingman has something for everyone. With excellent outdoor resources -- 1,000 miles of freshwater shoreline within a 1 hour drive, and the 7,000 foot Haualapai Mountains with tall large pine trees just 15 minutes away.
There are many surrounding wilderness areas, rugged desert mountains, historic mining camps, hunting, fishing, and hiking -- the outdoor buff has choices galore!
Kingman is the county seat of Mohave County and the regional trade and service center for a market area of over 125,000. Kingman is a transportation center along the Interstate I-40 at the intersection of the Canamex Highway connecting Canada and Mexico, Old Route 66, US 93 to Phoenix or Las Vegas, and State Route 68 which leads to Laughlin, Nevada.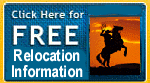 Kingman, Arizona is an ideal place to visit, and live. Imagine sipping your morning coffee while enjoying the desert sunrises and in the evenings you can enjoy cool refreshing drinks while watching the famous Arizona sunsets.
Kingman is the little known secret of the Southwest. The pleasant temperate climate, clean air, and friendly people are just a few reasons why people are coming to Kingman - first to visit, then to spend a lifetime!